FAQ
Should you require any information regarding the rental process, please contact one of our experienced property, please contact one of our property consultants who will be happy to help answer any questions you may have.
Download our helpful Tenant's Step by Step Guide for more information.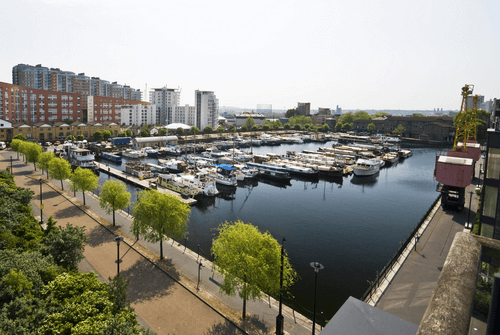 The Rental Process
How can I view property?
We arrange viewings at times convenient to you. All appointments will be accompanied by one of our professional property consultants who are happy to chauffeur you to the viewings and answer any of your questions. We recommend you view early to avoid disappointment. To begin your property journey click here.
---
What happens when I find my perfect property?
You will need to give us the details of your offer including any special conditions and supporting information, e.g. the details of the group and the I.D. information for each member to comply with the Right to Rent legislation. We will then put this forward to the Landlord. Once your offer is accepted we will ask for a fee of intent, a completed Tenancy Application Form and proceed with references.
---
What references do I need?
We will ask you to complete an online reference form, which will require you to provide your personal details, current employment details, your current Landlord details and a character reference. Along with your reference application we will require you to provide photo ID in the form of a passport and or visas / work permits for entry into the UK. We will also require proof of address dated within the last three months. References are undertaken by an independent referencing company.
---
Who is responsible for contacting the utility companies?
As a Tenant it is your responsibility to arrange setting up and closure of accounts directly with the utility supplier. All utilities should be on when you arrive at the property. However, you will need to contact your preferred utility provider and provide them with the Tenants' full names, your move in date and meter readings where necessary to ensure you are billed correctly.
---
How do I calculate my monthly rental?
To work out your monthly rental figure use the following calculation:

Weekly Rent x 52 ÷ 12 = Calendar Monthly Rent
---
What are your Fees?
We are a transparent agent; please click here for a full breakdown of Alphabet City Company Charges.
---
How much deposit and advance rent do I need to pay?
We ask for one month's rent in advance and up to six weeks rent is usually taken as a deposit. Please note that some Landlords may require a higher deposit of up to eight weeks rent, however, you will be informed of the required deposit amount prior to the rental process beginning. 
---
Where can I find out more about the rental process?
We have a Step by Step Tenant Guide along with a Step by Step Student Guide which outlines the rental process for you in detail. If you have any further questions, please contact us and we will be happy to answer any questions that you may have regarding the rental process.
---
During Your Tenancy
Who do I speak to if I need help with my tenancy?
If your property is managed by Alphabet City contact the management team on 020 7345 9666 or via e-mail to This email address is being protected from spambots. You need JavaScript enabled to view it. who will be happy to assist you with your query.
If Alphabet City does not manage your property, you will need to contact your Landlord directly and they will be able to provide you with the information you require.
---
I have a maintenance issue, what should I do?
If your property is managed by Alphabet City you should report maintenance via Fixflo, our online maintenance reporting system. Available online day or night, you can report the issue, upload a photo, and advise if you will be at home or if you would like the contractor to collect keys from our office. You will be updated every step of the way. To report a maintenance issue, click here.
The team can be contacted at This email address is being protected from spambots. You need JavaScript enabled to view it..
If Alphabet City does not manage your property, you should contact your Landlord directly.
---
How do I pay my rent?
When you sign your Tenancy Agreement we will explain the rental payment process. We will give you the account details of who you need to pay, Alphabet City or the Landlord directly. The payment details are contained within your Tenancy Agreement.
---
What happens if I pay my rent late?
If Alphabet City manages, you will receive an SMS and e-mail informing you that your rent is outstanding and you will be required to make an immediate payment as per the terms of your tenancy agreement. Failure to make payment will result in a formal rent arrears letter being issued which is chargeable, as outlined on our price list. Failure to make payment will result in interest being charged daily until your rental payment has been received in line with the Bank of England base rate, as outlined in your tenancy agreement.
---
I cannot log into My Property Portfolio
You can reset your account using the following link. I would like to re-set my account.
---
How do I renew my contract?
Alphabet City will contact you and your Landlord 60 days prior to the end of your Tenancy Agreement to ascertain your renewal plans. Negotiations will take place to ensure that your tenancy is renewed on acceptable terms. New documentation will be issued to you and available on My Property Profile for you to view, digitally sign and download as required.
---
End of Tenancy
How do I serve notice to vacate my property?
Notice will need to be served in accordance with your Tenancy Agreement, please refer to your Tenancy Agreement to check if you are within your notice period.

If Alphabet City manages your property you can serve notice via e-mail to This email address is being protected from spambots. You need JavaScript enabled to view it. on or before your notice date. Please ensure that your e-mail has your property reference along with your notice dates so it can be processed accordingly.
If your property is not managed by Alphabet City you will need to serve notice directly to your Landlord as outlined in your Tenancy Agreement. Ideally copy This email address is being protected from spambots. You need JavaScript enabled to view it. into the e-mail for our reference.
---
When should I make my last rent payment?
You will need to contact your bank to cancel your standing orders or online payments in line with your notice period. Please note we do not have access to payments from your account. Failure to cancel your payment resulting in a refund process will incur a charge. Please see our price list.
---
What should I do with keys, fobs and parking permits at the end of tenancy?
Please note unless otherwise instructed all keys, fobs and parking permits should be returned to Alphabet City by noon on the day of vacation. Failure to return keys will incur a charge of your daily rental amount until all keys, fobs and parking permits are returned.
---
What costs should I expect at the end of tenancy?
You are responsible for the cost of an Inventory Check-out. You may need to have the property professionally cleaned to return it to the standard at Check-in. We can recommend cleaning companies who will be able to provide a FREE estimate for you once they have visited your property.
The cost of the Inventory Check-out is based on an independent Inventory company's price list. An invoice will be provided to you.
---
What is the Tenancy Deposit Scheme?
Since April 2007 all deposits taken for Assured Shorthold Tenancies are registered with a recognized deposit scheme. Please refer to your Tenancy Agreement for details of your deposit scheme.
Alphabet City's managed properties are registered with the Tenancy Dispute Service.
---
When will my deposit be returned?
The Inventory Check-out report is provided to both the Landlord and Tenant for comment and costing. Once final bills have been settled on the Tenancy and deductions, if required, have been agreed with all parties, the deposit can be returned.
If your deposit is held by Alphabet City, you can contact the team via e-mail at This email address is being protected from spambots. You need JavaScript enabled to view it..
Fees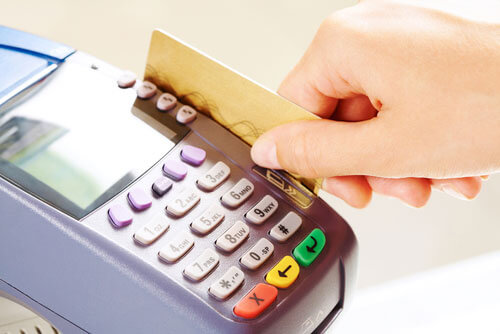 Standard Fees
Alphabet City is a transparent agent; please click here for a full breakdown of Alphabet City Company Charges. 
Terms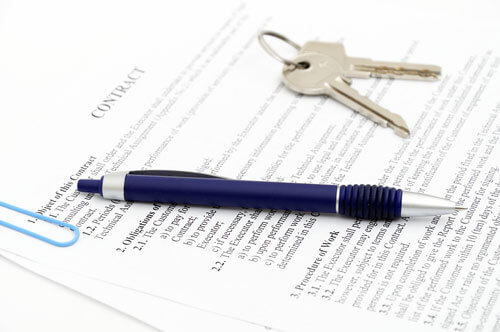 As a Tenant you will be bound by the terms of your Tenancy Agreement and the Landlord's selected Deposit Scheme.