Homes (Fitness for Human Habitation) Bill 2017-19
This Bill is (at the time of writing) going through the House of Lords but is expected to pass. The focus is to put a duty on a landlord to ensure that any property they let for a term of less than seven years will be 'fit for human habitation'; and, will be maintained as such throughout the tenancy. If the landlord allows the property to fall into disrepair, the tenant can ask the court to make an order forcing the landlord to act.
Please see the infographic produced by our professional organisation below. It explains the way in which repairs and maintenance might change and become even more compliance-focused than it already is.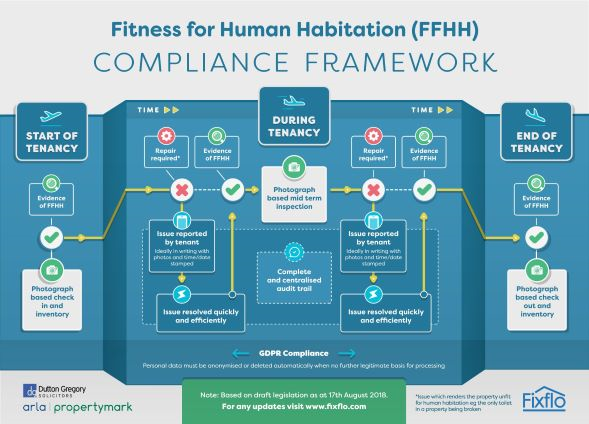 How Alphabet City can help
Where we manage, Landlords will already be familiar with our portal, https://alphabet-city.fixflo.com, where tenants can report maintenance and upload photos or videos of the problem. The whole repair interaction between us, the tenant, landlord and contractor is time and date stamped with a view to streamlining and speeding repairs.
We would highly recommend 'Let Only' Landlords to establish and maintain contact with your occupiers. This will mean you will be able to be more reactive to repairs as needed.
For further information of the progress of the bill please click here.
Please contact Caroline Conlon, This email address is being protected from spambots. You need JavaScript enabled to view it. for further information.